The countdown of the top 25 Loyola men's basketball teams of all time continues. The previous teams in the countdown are here.
No. 20
The 1981-82 Loyola Ramblers: Four NBA Draft Picks, Lost in Conference Final
17-12, 8-4 Midwest City (3rd Place)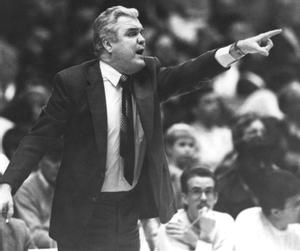 Gene Sullivan's second season at Loyola resulted in his first of four winning seasons in a row, and the second among seven winning conference seasons in a row. The 1981-82 team featured two future NBA players and third round and fourth round NBA picks.
The Ramblers lost to #10 Minnesota by one point, and Illinois by four points. They beat Northwestern, SIU, Creighton, and Northern Illinois; the Ramblers beat both Xavier and Butler x3 (home, road, and neutral in the conference tournament). It was a great season, but the Ramblers couldn't get past Evansville, who beat Loyola at home, on the road, and in the final of the conference tournament by the score of 81-72.
Wayne Sappleton averaged 22.0 points and 13.0 rebounds per game (second in the nation in rebounding for the second year in a row), and earned a 2nd round NBA pick by the New Jersey Nets. Point guard Darius Clemons, who set a Loyola career assists record of 703 assists and scored 1610 points in four years, was drafted in the fourth round of the NBA Draft by the San Diego Clippers. Alfredrick Hughes (1st round in 1985) and Andre Battle (3rd round 1985) were freshmen on that team averaging 17.0 ppg and 7.7 ppg respectively.
No. 19
The 1977-78 Loyola Ramblers: Big Game Performers with Road Woes
16-11 Overall
How could a 16-11 team be picked as one of the Top 20 teams at Loyola? Well, when you beat Minnesota (with future NBA star Kevin McHale), Indiana State (with future NBA legend Larry Bird), #2 Marquette (the defending national champion), and #14 Georgetown, you get known as a pretty strong team.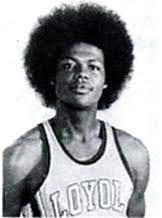 The '78 Ramblers had future NBA player Andre Wakefield, NBA first round draft pick Larry Knight, 6'8 center Houston Lloyd, and 6'8' forward Rod Callihan. All of them averaged in double figure points, and for the time they were an very tall team that shared the ball better than most teams with big men.
Unfortunately, the '78 Ramblers didn't travel well. Loyola was 5-8 on the road, dropping contests at Wisconsin (second to last in the Big 10), Valpo, and Ohio University. The '78 Ramblers also lost two home games to opponents they should have beaten for a shot at postseason, Toledo and Bradley.
No. 18
The 2018-19 Loyola Ramblers: Conference Champs, NIT First Round
20-14, 12-6 Missouri Valley Conference (tied for 1st Place)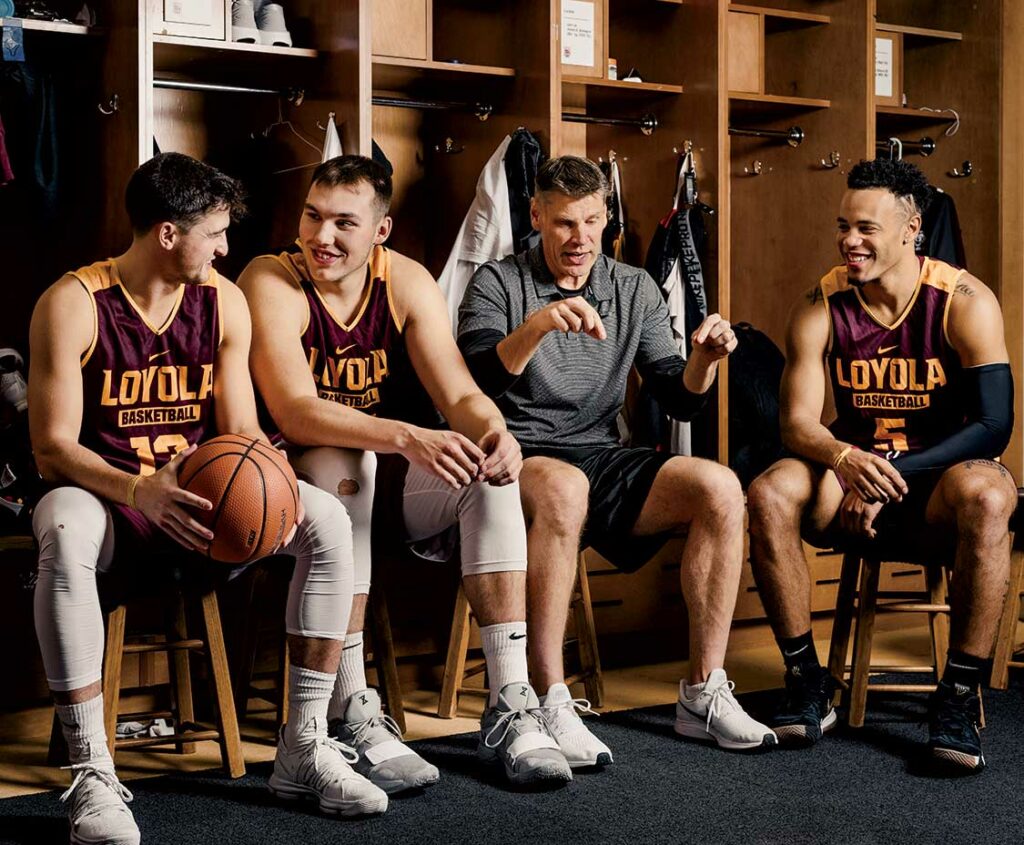 Coming off their Final Four season, the Ramblers were adjusting to the loss of Aundre Jackson, Donte Ingram, and Ben Richardson while trying to integrate Tate Hall, Cooper Kaifes, and Aher Uguak into the rotation. Loyola tied with Drake atop the MVC with a 12-6 record, and therefore earned an automatic bid to the NIT.
The MVC was having a down year—Loyola's 131 KenPom ranking was tops in the league. The Ramblers only had four games against Top 100 Ken Pom teams all year—a last-second home loss to Furman (KenPom 59) and blowout losses to Nevada, Maryland, and Creighton (in the postseason NIT). A better schedule might have helped the Ramblers overcome the weakness of the MVC that season, but an injury to Lucas Williamson (LUC was 10-8 in the 18 games he missed) and some blowout losses to not-so-great teams (a 67-48 loss at last place Evansville and a 70-35 thrashing at Missouri State) sank the KenPom.
Bradley upset the Ramblers 53-51 in the Semifinals at Arch Madness, and Loyola was assigned to visit Creighton in the NIT– where their 70-61 loss was not as close as the score. Marques Townes won the Larry Bird MVC Player of the Year award, giving the top individual player award in the conference to a Rambler for the second straight year.
No. 17
The 2006-07 Loyola Ramblers: High Expectations Not Quite Met
21-11, 10-6 Horizon League (3rd Place)
This was the Loyola team we thought was going to go to the tournament. They were preseason favorites in the Horizon League, and senior Blake Schilb was named preseason Player of the Year. Everybody was back from the 19-win team the year before, including J.R. Blount and Leon Young who had been so impressive as freshmen. But something else showed up—the injury bug and the sophomore slump.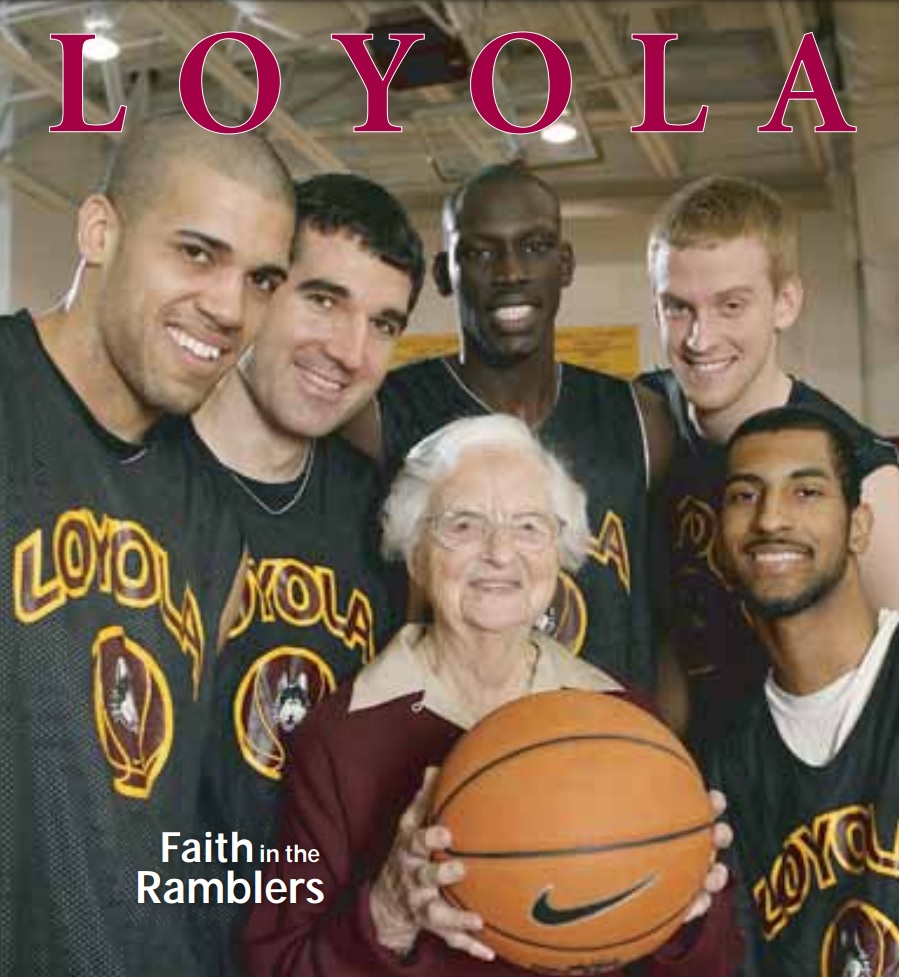 Team leader Blake Schilb got banged up and missed a game after only playing 15 minutes in a loss to Youngstown State. Young missed six games and was plagued by injuries the rest of his career. Blount was one of only four Ramblers who played in every game, but his field goal percentage fell from .459 to .408. Majak Kou's points edged up with more minutes as a full time starter, but his rebounds, steals, assists, and made threes declined.
Toward the end of the season, things started to fall into place, however. Loyola won eight of nine games going into their Horizon League tournament semifinal against #18 Butler. The Ramblers had defeated #15 Butler a week and a half earlier at Hinkle Fieldhouse. Butler and Loyola split two OT games during the regular season, and the third OT game was neck and neck again when Loyola had a chance to win, inbounding the ball with a tick or two left, and Blount wasn't able to get a shot to go. The final was 67-66.
Loyola finished the year with a KenPom of 84, higher than several NIT at large teams. If the Ramblers had defeated Saint Louis at home (a game they gave away in the final minute with a turnover), or beat Butler in either of their two OT losses, an NIT invite or better would have been likely. The 2006-07 Ramblers were the only Loyola team to win 20 games OR win 10 conference games for a 30-year span between 1985 and 2015, so they were an important team for the die-hard fans who suffered through a long, excruciating postseason drought.
No. 16
The 1979-80 Loyola Ramblers: Jerry Lyne's Magnum Opus
19-10, 5-0 Midwest City (1st Place)
Coach Jerry Lyne's final season and the Ramblers' first season in the newly-formed Midwest City Conference resulted in a postseason bid, as Loyola was tabbed for the NIT after losing the conference tournament final to Oral Roberts.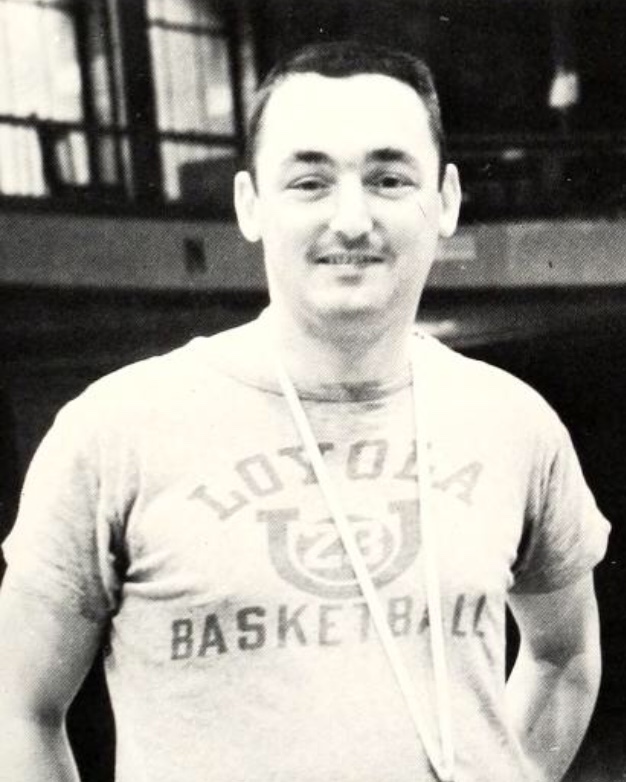 Senior shooting guard Leroy Stampley led Loyola with 20.2 points per game, while junior center Kevin Sprewer added 15.8 points and 9.8 rebounds. Stampley was drafted in the fourth round of the 1980 NBA Draft, and Sprewer went in the sixth round of the '81 Draft. Sophomore point guard Darius Clemons scored 15.6 ppg while averaging 4.0 assists per game.
Loyola beat MVC Champ Bradley twice (at home and at a neutral site) and beat MVC runner-up Creighton at home. Add wins over A-10 Champ Rutgers, and top MAC teams: Bowling Green, Western Michigan, and Northern Illinois. But when it came to the future Great Midwest teams, Loyola had trouble—two fairly close losses to Top 10 ranked DePaul, a loss to Marquette, and a loss to Cincinnati.
These days, a regular season conference championship locks up an NIT bid, even if the team falters in the conference tournament. My estimated KenPom ranking for this team was 110, based on the offensive and defensive team ranking and schedule strength. It was the first year of the fledgling Midwestern City Conference (Loyola, Butler, Evansville, Xavier, Oklahoma City, Oral Roberts); the NCAA had a 32-team field that year.
Coach Lyne took over the team in 1975 and retired at the end of the 1979-80 season; this team marked his high water mark as head coach.
The countdown of the top 25 Loyola men's basketball teams of all time continues in a few days with the teams ranked from 11 to 15. Comment on the Ramblermania Message Board.