Friday, December 22, 2017 8:00 p.m.
JQH Arena, Springfield, Mo.
Loyola kicks off the 2017-18 conference season with a pre-Christmas Friday night road game against the conference favorites. Loaded with seniors, including the 2017-18 Preseason Player of the Year Alize Johnson, Missouri State was picked as a heavy favorite to win the MVC in the 2017-18 Preseason Poll. The Bears picked up 30 of the 40 first place votes in the poll, even as the MVC was considered to have the most parity in decades.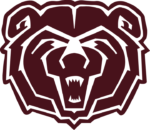 Coach Paul Lusk's 2017-18 squad has a lot of talent, so much so that two heralded upperclassmen—seniors-to-be Chris Kendrix and Austin Ruder—left the team last spring as their playing time diminished and they had limited prospects. A plethora of experienced newcomers has bolstered an already talented returning group. The Bears have been very inconsistent in non-conference season despite their 9-3 record. The Bears won their toughest game on an uninspiring non-conference schedule—an 85-80 road win against Western Kentucky—but dropped three much easier games, including two (home against North Dakota State and at Oral Roberts) that should have been gimmes.
The MSU starting five are likely to be Jarred Dixon and Ryan Kreklow at the guard spots, and the trio of Alize Johnson, Jarrid Rhodes, and Obediah Church in the frontcourt. Grad transfer JT Miller recently replaced Ronnie Rousseau III in the starting lineup, but Miller did not play at all in Tuesday's win over Wright State.
Dixon is a 6'4" junior guard who averages 7.9 points per game and leads the team in assists. Kreklow is a senior shooting guard specializing in threes, but has had trouble finding his stroke this season. He averages 7.2 points per game and leads the team in steals, but is shooting only 32.8% from three and only 33.7% overall.
Six-six small forward Jarrid Rhodes averages 9.2 points and 4.6 boards per game. He leads the team in made threes, shooting at a 40.4% clip. Obediah Church is a 6'7" junior forward who likes to mix it up inside. Church, a Springfield, Ill. native, leads the league in blocks, averages 6.9 points per game, 5.8 rebounds per game (2.6 on the offensive boards, ranking third in the MVC), and hits 71% of his shots from the field.
MVC Preseason Player of the Year Alize Johnson is the most talented player in the league. At 6'9", he plays with the ball handling abilities of a shooting guard. Averaging 14.0 points and 10.5 rebounds, he shoots 54.5% on his two-point field goal tries, but his three-point stroke has been off this season compared to last. He's also a great passer, ranking a close second on the team in assists.
MSU's bench is among the best in the league, and gets a lot of playing time. JT Miller, a 6'2" graduate transfer guard by way of Howard University, is a sometimes-starter who averages 9.8 points on 52.7% shooting from the field. Juco newcomer Reggie Scurry is a solidly-built 6'5" junior forward averaging 9.4 points; he ranks second on the team in blocks, and shoots 58.1% from the field. Ronnie Rousseau III was the starting point guard at the beginning of the season, but now comes off the bench to play starters' minutes. The 5'10" senior is a dangerous outside shooter, and averages 6.5 points and 2.2 assists per game. Tanveer Bhullar, a 7'2" grad transfer from New Mexico State gets into most games but averages less than 10 minutes per game, chipping in 3.1 points on average.
If you haven't noticed, the Bears have a lot of height and length, augmented by very speedy guards. They're led by upperclassmen, and have very good depth and flexibility from the bench. The result is a team that leads the league in blocks, rebounding margin, and offensive rebounds. Conversely, the Bears struggle a bit with their turnover margin, steals, and outside shooting. Both MSU and Loyola are somewhat turnover prone, but MSU overcomes that with an 8.8 average rebounding margin. Loyola's strength is shooting percentage, and passing. The Ramblers are first in the league in field goal percentage, and the Bears are fifth; Loyola is second in three-point shooting percentage, the Bears are last. It will be a contrast in styles when these two teams match up.
Loyola is coming off an embarrassing 73-56 loss in Milwaukee, where the injuries to Clayton Custer and Ben Richardson seemed crucial just a few minutes into the game. Uncharacteristically, the Ramblers were ice cold from distance throughout the game, and Loyola's opponents were lights out. Loyola had a season-low nine assists in the game, and shot under 40% from the field for only the second time this year—both losses—as the Panthers went on a blistering run in the final minutes of the first half to stretch out to a 17-point advantage. Richardson may be getting close to returning for the Ramblers, but freshman Christian Negron was injured before the UWM game and his status is also indefinate.
The Ramblers have won only one conference opener since joining the MVC, and have won only two of the past 10 conference openers dating back to the Horizon League. The Ramblers split with MSU last year, and hold a 6-3 advantage all-time with Missouri State.
Loyola Game Notes: http://www.loyolaramblers.com/documents/2017/12/20//Missouri_State_Away_Notes_12_22_17.pdf?id=4768
MSU Game Notes: http://missouristate_ftp.sidearmsports.com/custompages/sports/m-baskbl/notes/Game%20Notes%2014.pdf
TV/Streaming video: NBC Sports Chicago / ESPN 3 (http://www.espn.com/watch/_/id/3232399/loyolachicago-vs-missouri-state-m-basketball)
Live Stats: http://www.sidearmstats.com/missouristate/mbball/media/
Vegas Odds: Pending