Wednesday, January 17, 2018 7:00 p.m.
Gentile Arena, Chicago, Ill.
Southern Illinois Coach Barry Hinson is going to win you some ballgames. In his 14 1/3 seasons in the MVC, he has finished at or above .500 in 11 of them– if you include his 3-3 conference record this season. In nine seasons with Missouri State and six seasons with ISU, he's 259-208 overall as an MVC head coach, and 137-121 in MVC conference games. In their 17 previous head-to-head meetings, Barry Hinson is 13-4 against teams coached by Porter Moser, including a 3-0 record against the Ramblers last season.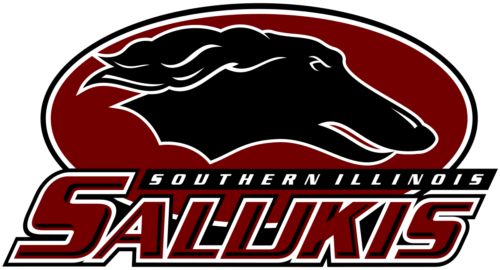 Hinson is a master of getting the most out of what he's got. He'll use misdirection like a magician, or motivational tactics like Tony Robbins if that's what it takes to win a ballgame. This year has been another challenge for his improvisational skills, as the Salukis have been beset by injuries.
Only four Salukis have played in all 18 of their ballgames this season. For comparison, the Ramblers—who had Adarius Avery and Christian Negron start the year on the injury list, and had the backcourt duo of Custer and Richardson miss several games at the same time—have had six players appear in all of their games. Nevertheless, Coach Hinson has managed to piece together a winning season thus far—3-3 in conference and 10-8 overall against D1 schools.
Without 6'8" center/forward Thik Bol, a rim protector who gave the Ramblers fits last year, the Salukis start four guards and a center. Armon Fletcher, Sean Lloyd, Aaron Cook, and Marcus Bartley start at guard, and Kavion Pippen, a 6'10" center, capably mans the frontcourt. The bench is thin, with only two available players having significant D1 experience.
Like Coach Moser, Hinson likes versatile, athletic combo guards. At 6'5", redshirt junior Armon Fletcher averages 14.6 points per game to lead the Salukis, and is a great finisher at the basket. His quickness and nose for the ball ranks him second in rebounds at 5.3 per game. Like Fletcher, Sean Lloyd is another 6'5" junior guard who can shoot and pass and rebound. Lloyd averages 12.3 points per game, 4.8 rebounds, and ranks a close second in assists. Six-foot-two Aaron Cook is the putative point guard for the Salukis; he's really a converted shooting guard who shoots pretty well, and he leads the team in both assists and turnovers. Marcus Bartley is another 6'5" junior guard. The St. Louis transfer plays mostly around the perimeter, and likes to pass if he doesn't have a clear outside jumper.
Kavion Pippen is the 6'10" juco center, who averages 11.8 points and a team-leading 5.8 rebounds. Pippen (a cousin of the Bulls player) has great hands and instincts, and ranks second in the conference with 29 blocks.
The Salukis don't have much of a bench—in their Saturday game against ISU, only eight players saw the floor, and one of them played less than a minute. Senior guard Tyler Smithpeters, a 6'4" outside shooting specialist receives most of the time from the bench. Smithpeters averages 6.7 points per game and plays good defense, but his 37% field goal shooting percentage is way down from previous seasons and has relegated him to the bench. Rudy Stradniecks is a 6'9" forward who scores 4.4 per game. Brendon Gooch is a 6'5" freshman forward who sees less than 10 minutes per game and averages less than a point a game, but at least he's healthy. SIU has played only eight players in three of their last four games.
SIU is not a particularly good team on the road. They've lost at Louisville, Murray State, St. Louis, Valpo, and Bradley; their two road wins are at Winthrop to open the season and at UNI to open the conference season. The Salukis are 3-1 at Loyola since the Ramblers joined the MVC.
The Ramblers' modest three game conference winning streak is tied for their longest since joining the MVC, and their two games above .500 conference record is tied with last year for the best conference record the Ramblers have achieved in the MVC. A win against Southern Illinois would set a new high bar before a two-game road swing to Valpo and Drake. The Ramblers will be favored in this game by a good margin, but a healthier team with more players available might pose significant problems on the return trip in late February.
Loyola game notes: http://www.loyolaramblers.com/documents … df?id=4803
SIU game notes: Pending
TV/Streaming video: NBC Sports Chicago + / http://www.espn.com/watch/_/id/3245130/ … basketball
Stats: http://stats.statbroadcast.com/broadcast/?id=189600
Vegas odds: Pending