Sunday, January 28, 2018 3:00 p.m.
Gentile Arena, Chicago, Ill.
How things have changed since UNI and Loyola last met on Jan. 7. Three weeks ago, the Ramblers were reeling from a 1-2 start in conference play, and the Panthers were working on a five-game losing streak that included their first three conference games. The Ramblers haven't lost since their 56-50 win that day, and the Panthers dropped to 0-5 in conference before recovering to win three of their last four. On Sunday, the second half of the conference season begins with the resurgent Panthers looking to stop the conference leaders in Chicago.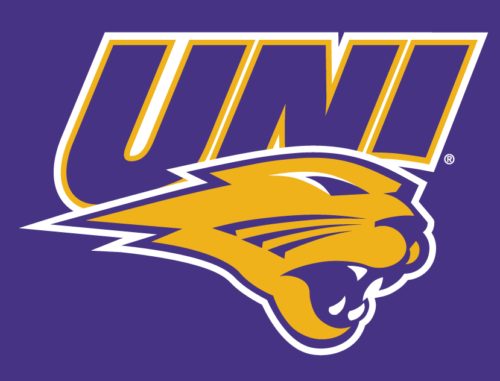 You had the feeling Coach Ben Jacobsen could find an answer to a seven-game losing streak, especially since many of the games in UNI's 0-5 conference start were by close margins. UNI lost to Missouri State on the road by only seven points, they lost to Loyola at home by six, they lost to SIU by three points, and they lost at Indiana State by two.
As it turns out, the answer was to bench their best player– 6'10" preseason First Team senior big man Bennett Koch, and replace him with a freshman. In UNI's game at Valpo, with both the Panthers and the Crusaders suffering an 0-5 conference start, Jacobsen inserted 6'9" freshman forward/center Austin Phyfe into the starting lineup. Phyfe responded with a 20-point game and UNI had their first conference win of the season.
The new UNI starting five consists of Phyfe and Klint Carlson in the frontcourt; guards Isaiah Brown, Tywhon Pickford, and Juwan McCloud are in the backcourt. Since being added to the starting lineup, Phyfe is averaging 8.0 points and 4.3 rebound playing about 16 minutes per game, but for some reason, having Bennett Koch coming off the bench provides a very different mindset for the team. Koch is still playing the majority of the time at the center/forward position, but without him as a commanding focal point of the offense and interior defense, rebounding has improved substantially, and the offense is more widely shared. Coming off the bench, Koch is not trying to do everything by himself. Klint Carlson, the 6'6" senior forward, provides some leadership next to Phyfe and averages 9.2 points and 5.6 rebounds.
Six-four freshman guard Tywhon Pickford has kept up his impressive play for UNI since the last meeting between these teams. He's now averaging 10.6 points per game, and he's still second in the league in rebounding at 8.6 per game. Isaiah Brown, a 6'7" sophomore guard, averages 7.4 points and is tied with Pickford for second on the team in made threes (28). Sophomore Juwan McCloud is 5'10" and averages 7.2 points per game as the Panthers' quick playmaker; he leads UNI in assists and steals, but his low-percentage shooting is a major negative. Along with Koch, who has averaged 10.5 ppg since leaving the starting lineup, outside shooting specialists Spencer Haldeman and Wyatt Lohaus get significant time from the bench. Lohaus averages 9.4 points per game and Haldeman averages 6.8.
UNI has only played five true road games this season, but they're 0-5 in those contests (at North Carolina, Bradley, Missouri State, Indiana State, and Southern Illinois). The game at Bradley was a blowout, but they lost by only two points at Indiana State and by only seven points at Missouri State. They're 2-2 in neutral site games, but their two wins are against SMU and NC State, and their two losses are from Villanova and Iowa State. Loyola has won 3 of 4 games against UNI at Gentile Arena since joining the MVC, and overall, the Ramblers are 4-3 against UNI in Chicago.
This Sunday will be the first time since 1986-87 that Loyola has been in sole possession of first place in their conference with more than half the games played. Specifically, the last day was Saturday, February 21, 1987, when Evansville (led by top scorer Marty Simmons, now Evansville's head coach) beat the Ramblers 86-83 in Chicago. Bon Jovi's "Livin' on a Prayer" was the #1 song on Billboard's Hot 100 that day. Phil Niekro (born 1939) was still playing in the majors, and Charlie Joiner (born in 1947) was still playing in the NFL. There have been five Presidential administrations since then, including three Presidents elected to two four-year terms. Gas was $1.07 a gallon. Harold Washington was Mayor of Chicago. "Moonlighting" was one of the top 10 TV shows, and the Fox television network did not yet exist. So it has been a while.
Loyola game notes: http://www.loyolaramblers.com/documents … df?id=5820
UNI game notes: http://unipanthers.com/documents/2018/1 … df?id=3721
TV/Streaming video: ESPNU / http://www.espn.com/watch/_/id/3245498/ … vs–loyola (must have ESPNU as part of your cable package, but you can watch the event on replay later)
Stats: http://stats.statbroadcast.com/broadcast/?id=189601
Vegas odds: Loyola by 7.5