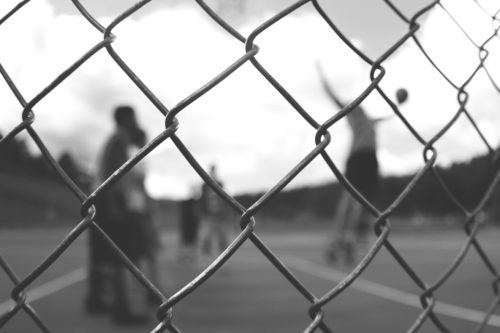 By Ramblermania.net recruiting expert, Blers
From all the available information and sources, it sounds like the Ramblers are still in the mix with Drew Peterson, a top 5 small forward in the state. Peterson plays for the Illinois Wolves, so there's a strong Mullins connection there. He also plays with another high-level in state recruit Ty Mosley, who I'm guessing Loyola will offer before summer ends.
The Ramblers have a lot of offers out now; but I think as the spring and summer has progressed, some have fallen off in terms of interest. Some players have simply played out of our level. Here's a current breakdown of where I think Loyola has focused priorities:
Top Targets- Players we've been actively recruiting for a while and still (in my opinion) have a good shot at landing.
G Brandon Wade- The 6'2" point guard out of Ann Arbor (MI) Skyline High School has a great relationship with his AAU and high school coach (who's also his dad!). Wade is a pass-first point guard, who has the ability to take over the scoring load when needed. He seems close to complete skill-wise, but he will need to add weight at the next level. Wade or Castaneda (see below) could very well be the point guard of the future. The two-star recruit also has offers from Ohio, Elon, Detroit, and several MAC schools.
G Xavier Castaneda*- The 6'0" 170-pound Whitney Young point guard picked up a Wichita State offer recently. We seem to have a good relationship with Young and AAU program, Meanstreets, so we're probably in decent shape. Three-star recruit according to ESPN, with offers from several AAC and CUSA schools, plus Iowa State, Valpo, and Milwaukee.
G Javon Freeman-Liberty*- A three-star shooting guard at Whitney Young, Freeman-Liberty's recruiting exploded this past month, getting offers from VCU, SLU, and Akron, along with a ton of other Mid Majors. Loyola was first to the party by a couple of months, which can't hurt us.
F Drew Peterson*- Peterson is a 6'7″ wing from Libertyville High School with a great shooting touch. He recently stated Loyola was in the mix. He has high major interest, specifically from Michigan, but no offers from high majors yet; offers from Yale, Rice, Elon, and William & Mary indicate he's a great student.
F Zion Griffin*- This explosive 6'5 wing out of Hinsdale South is gaining three point range and could move to the top of Loyola's list. He had a huge weekend and landed an Iowa State offer. Also offered by Missouri State, Drake, Illinois State, and SIU.
F Gavin Pinkley- The two-star recruit out of Hillsboro High School in Missouri averaged 22 and 10 as a junior. A 6'8 big with mobility, Loyola watched him a LOT last season and my guess is the Ramblers have a pretty solid shot at landing him. He has a lot of mid major offers, including Drake and Missouri State.
---
Tier 2-These are names that either popped up out of nowhere recently or players who we seem to have fallen off of (at least publicly). They very well could be a priority for the staff, this is all just guess work based on recruiting articles/twitter; but most on this list don't have as many offers from comparable schools yet. That could change at any time with one good week.
G Kendle Moore*- His recruitment really seems to have died down across the board for whatever reason, and I also saw the ISUr board from their recruiting insider that they were in the lead for Moore. There is still time for things to change, but I haven't been able to gather much action on him from Loyola and other sources.
G Demonte Nelson- Short, explosive point guard from what i can gather… Haven't been able to find much; he's only 5'10 but scores the ball really well. Took an unofficial to Wichita State and Mizzou earlier this year.
G Keshawn Justice- Guard with an all around game, decent athleticism, a few MVC and Horizon offers.
F Tray Jackson- Another long wing a bunch of mid major offers.
F Deante Johnson- Long, Lean, shot blocker who has several MVC offers.
F Isaiah Moll- Same deal as the others, athletic big man. Lots of east coast mid/low major offers.
---
Overqualified- Players who have most likely played their way out of our range and into a high major scholarship:
G Duane Washington Jr.- Coach Valentine having such strong ties to Michigan could help, but Washington has a lot of suitors. A two-star when we offered, he's now listed as a four-star and has around 30 offers including Clemson, SMU, UNLV, Dayton, Butler… A 6'3" point guard from Grand Rapids Christian, I doubt Loyola will get him, but he could be a game-changing recruit for the Ramblers.
G Talen Horton Tucker*- Loyola has probably been out of the running for a while for this 6'5" two-star wing out of Simeon. He'll likely end up somewhere like U of I.
F Vince Williams- Loyola just recently offered him so who knows, but he's a four-star wing from St. John's Jesuit in Toledo. He's getting a lot of looks from High Majors, and has offers from Illinois State, SLU and Wichita State.
C George Conditt*- Went from an unknown to the most popular big man in state. A 6'10" center/power forward from Corliss, he'll probably end up at U of I as well. Would be a huge get for Loyola, but very unlikely with offers from several P5 schools.
---
Names to Watch- No offers from Loyola yet, but we're pretty involved.
G Lamar Norton- We still haven't offered but are definitely still on him. Pure scorer, can shoot the 3 or go inside, kind of reminds me of what Devon Turk was as a senior in terms of scoring ability (not saying he's as good as Turk was as a senior already obviously). Plays high school ball with Brandon Wade, coaches seem to have a great relationship with his High school coach who's also Wade's dad.
G Deandre Heckard*- Top 5 point guard in state out of Romeoville. I actually love his game, super smooth; he's visited LU but no offer, may be waiting to see how Wade/Castaneda pan out
G Sam Sahfer*- A shooter, took an unofficial recently.
F Ty Mosley*- A 6'5 wing who plays for Orr and the Illinois Wolves. Athletic, can do a little of everything, and plays for the Illinois Wolves so there's the Mullins connection.
* Indicates an in-state recruit.
---
Two more new offers this week:
Shareef Mitchell, 5'11" Guard out of Omaha Burke
The number 3 player in Nebraska right now. He's had his recruitment really start to pick up this month. He's considered a pretty good defender and looks to be a spark plug scoring, great looking jump shot averaged 22 points and 4+ assists as a Junior. Reminds me a lot of a player named Jerrick Harding from Wichita who we recruited last year, he ended up at Weber State and had a great season for them. A little undersized, but plays hard on both ends and is a little bit flashy, but in a good way. Mid major offers starting to role in; we're still one of the first few to offer though!
Brady Heiman, 6'10" Center out of Platteview High School in Nebraska
He can stretch the floor and shoot the three, and play down low. He's heard from Creighton and Nebraska with interest, but most of his offers are mid majors (of note, Rice and Drake). He averaged SEVEN blocks as a sophomore. He's a big boy playing in a small class. High ceiling, but potentially a project a la ISUr's Taylor Bruninga; but better down low and probably not as good on the perimeter.
This article was written by Ramblermania recruiting expert Blers.