Saturday, March 24, 2018 5:07 p.m.
Phillips Arena, Atlanta, Ga.
This NCAA Tournament has featured inspired play by several teams that were considered by some bracketologists and experts as undeserving, only minimally qualified, or lucky to be invited. Florida State, Syracuse, Loyola, and Kansas State have all made deep runs despite being written off by some as "lucky to be there."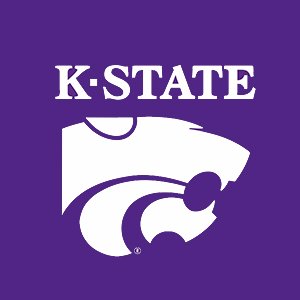 Just before the Big 12 Tournament, in which Kansas State was a 4-seed, the Wildcats were in danger of missing the tournament entirely. With an RPI about 56 and showing up as a 10 seed in Joe Lunardi's Bracketology, a one-and-done in the Big12 tourney might have caused K-State to sweat out Selection Sunday after Syracuse, UCLA, USC, and Davidson played their way into the field. But a first round Big 12 Tournament win over TCU was enough for the committee to elevate K-State to a 9-seed, and the Wildcats have responded with wins over Creighton, UMBC, and Kentucky to reach the Elite 8.
The 'Cats will be matched with 11-seed Loyola, who defeated Miami (FL), Tennessee, and Nevada to constitute the lowest-seeded Elite 8 matchup in history. The Ramblers have been cardiac kids in the tournament, winning three games by a total of four points, each of them with a big shot in the final 10 seconds.
The Wildcats are a big team that focuses on defense. K-State is last in the high-scoring Big 12 in points per game (71.1), but they're 2nd best in points allowed (66.7). The Wildcats also rank 2nd best in the Big 12 in other defensive stats, like turnover margin and steals. KenPom.com ranks K-State 14th in the country in defensive efficiency, just 10 spots ahead of Loyola. The Ramblers, meanwhile, are ranked 67th in KenPom's offensive efficiency, just 11 spots ahead of Kansas State. This will be the first time in the NCAA Tournament that Loyola will be facing a team that plays with a similar style and pace. KenPom puts K-State at 307th in Adjusted Tempo and the Ramblers come in at 319.
Kansas State is likely to start 6'3" junior guard Barry Brown Jr., 6' junior guard Kamau Stokes, 6'5" sophomore forward Xavier Sneed, 6'4" freshman guard Cartier Diarra, and 6'9" sophomore forward Makol Mawien. Brown averages 16.0 ppg and leads the team in assists, field goal attempts, steals, turnovers, and trips to the free throw line. He loves to drive to the basket, and he hits more than 50% of his two-point shots. He's not as accurate from three-point territory (32.8%). The other big scoring threat is Sneed, who averages 11.0 points per game and leads the team with 61 made threes. Sneed does huge damage when he's hot; he's had four games with 20 or more points this season, including 22 against Kentucky. But he's also had six games with 3 points or less.
Stokes and Diarra have traded off starting roles for most of the season, but both have been pressed into starting together because of a foot injury to forward Dean Wade. Stokes is a point guard who averages 8.9 points and Diarra is a two who averages 7.1. Mawien is a rim protector and a very accomplished shooter inside. He leads the team with 42 blocks, and averages 6.9 points per game on 61.4% shooting.
State's leading scorer, 6'10" forward Dean Wade, has played only eight minutes in the NCAA Tournament, all off the bench in the game against Kentucky; he suffered a foot injury in the Big 12 Tournament and missed three full games. Wade might be able to play double-digit minutes off the bench against Loyola if needed. Wade averages 16.2 points per game and can hit from behind the arc at a high percentage (44%).
The other bench players likely to see time are 6'2" guard Mike McGuirl, 6'2" junior guard Amaad Wainright, and 6'8" freshman forward Levi Stockard III. McGuirl played significant minutes against Kentucky and chipped in three points and two assists; he averages 3.2 points per game on the year. Wainright averages 2.8 points and 2.3 rebounds.
Brown has scored 18 points or more 15 times on the season, and K-State is 12-3 in those games. He plays almost every minute of every game, averaging 36.3 minutes per game since December 5 (he played only one minute in State's Big 12 tourney game against Kansas). Brown can be prone to getting into foul trouble, which limits his effectiveness. Mawien is also foul prone, and with K-State's limited depth, taking advantage of aggressiveness and overplaying can be good strategy.
Real-time NCAA Tournament bracket: https://www.ncaa.com/interactive-bracket/basketball-men/d1/
Loyola game notes: http://www.loyolaramblers.com/documents/2018/3/23//Kansas_State_NCAA_Tourney_Notes_3_24_18.pdf?id=6933
Kansas State game notes: http://www.kstatesports.com/documents/2018/3/23//Notes_Update.pdf
TV/Streaming video: TBS / https://www.ncaa.com/news/basketball-men/article/2018-03-15/march-madness-2018-live-stream-tv-schedule-watch-every-game
Vegas odds: Pick 'em