Saturday, November 11, 2023 7:00 p.m.
Gentile Arena, Chicago, Ill.
Loyola faces the Eastern Illinois Panthers at Gentile Arena for the 2023-24 home opener on Saturday night. The Ramblers will be seeking to get into the win column after Wednesday night's 75-62 loss to #10 Florida Atlantic. EIU comes into the contest at 1-1, with an 80-52 loss at Illinois to open the season and a lop-sided 91-45 home win over Division III Monmouth (IL) on Wednesday night.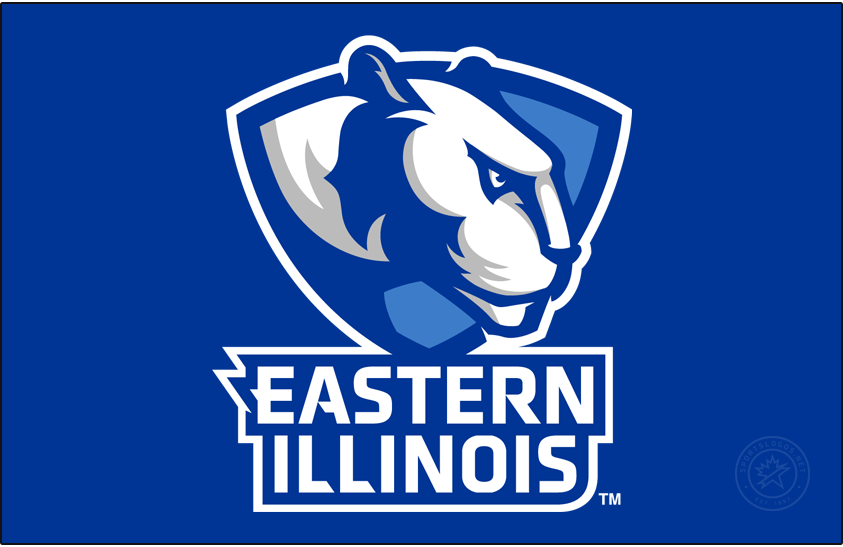 Former Evansville Coach Marty Simmons is in his third year at Eastern Illinois, and appears to be building a program in a similar style to his recruiting at Evansville. The Panthers were picked last in the OVC preseason poll after going 5-13 in the conference last year, but the team has a whole new look this season. There are five Chicago-area products on the roster, two 6'8″ foreign players (remember Coach Simmons' success developing Lithuanian center Egidijus Mockevicius? and others), a couple of freshmen, and transfers from several D1 and juco programs.
The Panthers are likely to start 6'7″ sophomore forward Kooper Jacobi, 5'10" senior guard Jordan Booker, 6'10" forward Jermaine Hamlin, 6'5″ junior guard Dan Luers, and 6'8″ sophomore forward Sincere Malone. Jacobi is a very active redshirt sophomore transfer from Toledo who had a double-double against Illinois on Monday and dropped in 16 points against Monmouth on Wednesday. He did not play at all last season as a redshirt at Toledo.
Booker is a transfer point guard from Tarleton State who is originally from Chicago Bogan; he averaged 6.6 ppg last year at Tarleton and is a great free throw shooter at 85%. Malone is a Simeon product who averaged 6.7 points, 4.9 rebounds, 2.0 steals, and 1.4 assists last year as a freshman part-time starter. Luers hails from Lebanon, Ohio and is one of those guys who might be a better shooter from outside the arc than inside. Hamlin is the Illinois transfer originally from Lincoln, Ill. who played mop-up minutes in 24 games as a freshman and sophomore at Illinois before transferring to EIU. Hamlin is not a great shooter, but he's a big body that can rebound and block some shots.
Coming off the bench are Nakyel Shelton, a 6'3" juco transfer guard out of Chicago Schurz; 6'4" junior guard Corey Sawyer, Jr.; Jaylin Gibson, a 6'3" guard from Evanston who played two years at Mount St. Mary's; and Kyndall Davis is a 6'5" junior guard out of Chicago Bogan who started his career at Long Island. Freshman guard Isaiah Griffin might also get a few minutes.
Only five players on the 15-man roster return from last year, and only three of them (Malone, Luers and Hamlin) appeared in more than 10 games, so this is a very different team from last season. Jacobi and Booker have already developed some leadership on the court. Expect a good showing of EIU fans to attend, between local family members of the team and area alumni.
Loyola will be looking to find some rhythm and rotations against a team that isn't nearly as imposing, experienced or unrelenting as FAU. Many of the slightly-fumbled, just-a-little-bit off passes went for points off turnovers against FAU, and Loyola's younger players sometimes looked reluctant to even try a shot as FAU's 7'1" center did a lot of work over the off-season. Returning to home and facing a team that is also trying to establish familiarity might be just what the Ramblers need to work out some bugs and establish a better game flow.