Wednesday, November 8, 2023 6:00 p.m.
Wintrust Arena, Chicago, Ill.
Loyola opens the 2023-24 season on Wednesday night at Wintrust Arena in a neutral site battle with #10 Florida Atlantic in the 2nd Annual Barstool Invitational.  The Ramblers are riding an 11-game season opener win streak, dating back to a loss on 11-11-11 at Illinois, Porter Moser's first game as Loyola's head coach.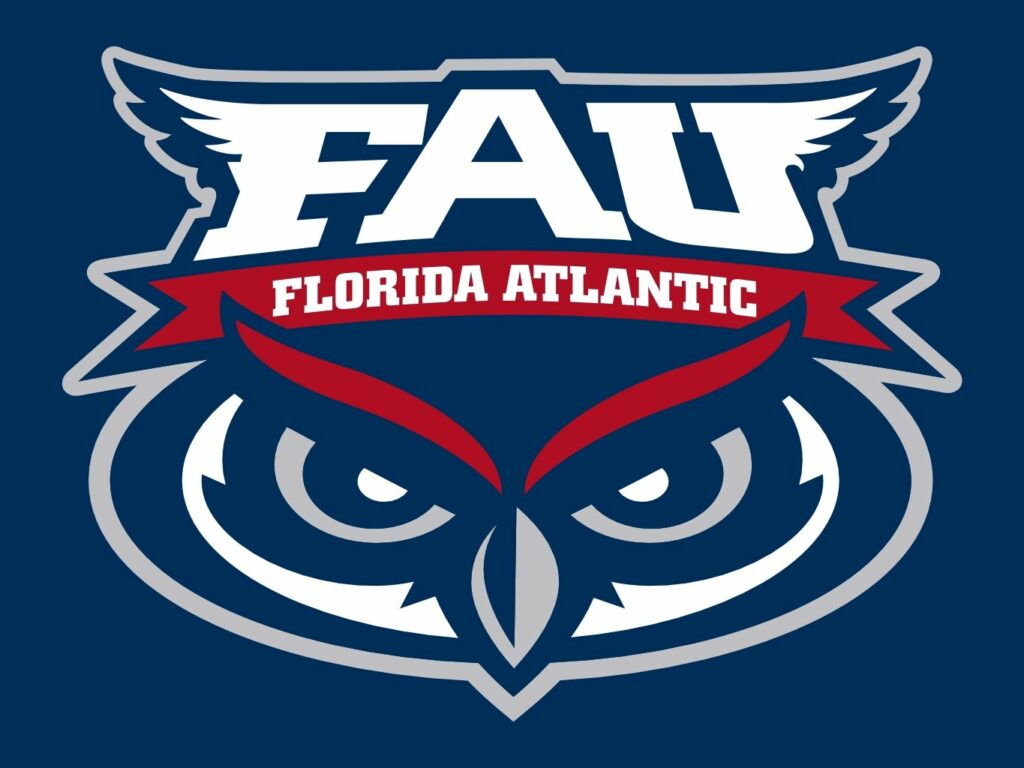 Florida Atlantic made the most of their second NCAA Tournament appearance in school history last year by going all the way to the Final Four– and coming just two points from the title game. After bringing nearly everyone back from their 2022-23 team and moving from C-USA to the American Athletic Conference, they're ranked #10 in the first AP Poll of 2023-24.
The rise of the Owls tracks somewhat similar to Loyola's resurgence over the past decade-plus. FAU Coach Dusty May was hired during Loyola's Final Four run– in fact, his hiring was announced on the same day Loyola faced Nevada to reach the Elite Eight. And May was on the opposing sidelines as a top assistant as the Ramblers got their signature out of conference win at Florida in that Final Four season. Entering his sixth season guiding the Owls, May has compiled a 101-60 record. May was a student manager at Indiana under Bob Knight before assistant coaching gigs at Louisiana Tech and Florida.
FAU is picked to finish first in the American Athletic Conference in their preseason poll, and they're also picked to finish 1st in the AAC by The Almanac. KenPom ranks them at 37, Bart Torvik at 19 , and Haslametrics at 46.
The FAU starting lineup is made up of four speedy guards and a 7'1″ center. The guards are 6'2″ junior Alijah Martin, 6'4″ junior Johnell Davis, 6'0″ senior Bryan Greenlee, and 6'3″ sophomore Nick Boyd. Davis and Martin led the team in scoring last season with 13.8 and 13.4 ppg respectively. All four guards can pass well– they all average between 1.3 and 2.4 assists per game– and they all hit the three better than 36%. Davis, Martin and Boyd are exceptional rebounders as well, averaging 5.4, 5.3, and 4.3 rebounds per game– pretty amazing for players that size. FAU was 9th in the nation in defensive rebounding and 18th in total rebounds thanks to their quick guards.
Vlad Goldin is the big man, a gangly 7'1″ center with a surprisingly quick first step. Last season he averaged 10.2 points and 6.5 rebounds per game, but having a 7-footer looming around the rim is more important than just the numbers he puts up. Goldin shot 62.5% from the field and led the team in blocks with 1.2 per game.
Coming off the bench are 6'4" senior guard Brandon Witherspoon, 6'3" senior guard Jalen Gaffney, and 6'8" junior forward Giancarlo Rosado.  The only significant player the Owls lost from last season is backup guard Michael Forrest, the team's fourth-leading scorer who averaged 8.2 ppg off the bench.  Presumably, FAU will run similar rotations and combinations while mixing in some minutes for two freshmen:   Devin Vanterpool and Jakel Powell.
Loyola also has something to prove this season after an embarrassing introduction to the A-10. The Ramblers' newcomers—transfers Greg Dolan, Patrick Mwamba, Des Watson, and Dame Adelekun, plus freshman Miles Rubin—are highly touted and fill needs exposed in last season's campaign. Sophomore guards Jalen Quinn and Jayden Dawson are primed for emergence, and will give senior playmaker Braden Norris some cover. Fifth-year senior forward Tom Welch and senior forward Philip Alston have obviously spent serious time in the weight room in the off season.
One thing is for certain: no one will be underestimating FAU this year, coming off a Final Four, ranked in the top 10 to start the season, and playing in the AAC rather than C-USA.  The Owls will get everyone's best shot and have a lot of quality game tape to review, just like the Ramblers got in 2018-19. 
Want to discuss the game? Visit the Ramblermania Message Board.
Loyola game notes:  https://loyolaramblers.com/documents/2023/11/6/2023-24_MBB_Notes_-_FAU.pdf

Florida Atlantic game notes: https://fausports.com/news/2023/11/7/no-10-owls-begin-the-season-in-barstool-sports-invitational.aspx

TV/Streaming video:   Barstool.tv

Radio/Streaming audio: https://loyolaramblers.com/watch/?Live=150&type=Live

Live stats: https://www.statbroadcast.com/events/central.php?tid=993

Vegas odds: Pending