Thursday, March 22, 2018 6:07 p.m.
Phillips Arena, Atlanta, Ga.
The Ramblers are back in the Sweet 16 after 33 years– and for the fourth time in school history. With a win over Miami (FL) on Thursday and Tennessee on Saturday to reach the 2018 Sweet 16, Loyola raises its all time NCAA Tournament record to 11-4. LU's current winning percentage (.733) in NCAA Tournament games ranks second only to Duke's .750.
Loyola's take down of two higher seeds is de rigueur for the South Region this year, where the #1, #2, #3, #4, and #6 seeds have gone out in the first or second rounds. The four teams striving for the South Region's Final Four berth in San Antonio are #5 Kentucky, #9 Kansas State, #7 Nevada, and #11 Loyola. Astounding. Only Kentucky wasn't a dicey prospect to even make the tournament two weeks before Selection Sunday.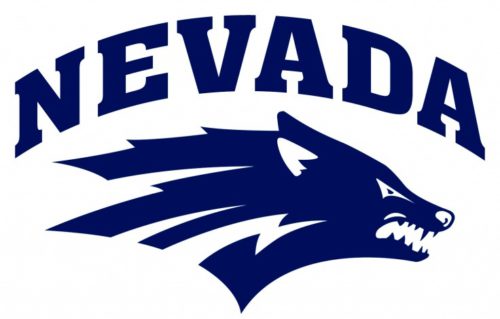 Nevada looked to be all but packing for home midway through the 2nd half of their Round of 32 matchup with Cincinnati. The Bearcats, a #2 seed and the winner of the American Athletic Conference auto bid, were in total control of their game against the Wolfpack for every bit of the first 28 minutes. With Cincy in charge at 65-43 and only 11:37 left, Nevada closed out the game with a furious, stunning, powerful 32-8 run that ranks as the 2nd biggest comeback in NCAA Tournament history. The Wolfpack also came back from 14 down in their Friday win over Texas.
Two years ago, Coach Eric Musselman's Wolfpack won the CBI, the year after Loyola did the same. Last year, led in scoring by Missouri State transfer Marcus Marshall, they won the Mountain West Conference regular season and tournament to make the Big Dance as a 12 seed. This season, they are 29-7, with wins over Rhode Island, Davidson, Illinois State (by 30 points), Boise State (twice), Texas and Cincinnati. The Wolfpack cruised to a national ranking and regular season conference title before stumbling a bit at the end of the year. A loss at San Diego State in the regular season finale and another loss to the Aztecs in the conference tournament semifinal threw up some question marks for the tournament selection committee, but Nevada was still one of only a handful of mid-major teams to get an at large bid.
As a nickname, Wolfpack is apropos for this Nevada team, because they work as a unit. The starting players are led by twins Caleb and Cody Martin, a pair of 6'7" junior forwards. Another 6'7" junior forward who might be familiar to Rambler fans is Jordan Caroline, a transfer from Southern Illinois who made the MVC all-freshman team the year Donte Ingram and Ben Richardson were up for that honor. Chicago-area senior guard Kendall Stephens, a 6'6" senior, and 6'3" senior guard Hallice Cooke round out the starting lineup.
Only two players from the Nevada bench have seen any minutes in this tournament, even as one of the games went to overtime—6'7" sophomore guard Josh Hall has played an average of 35.5 minutes per game off the bench in the two games, and 6'7" senior forward Elijah Foster played less than a minute in the Cincinnati game. That's it. Six-four guard Lindsay Drew was a starter for much of the year but ruptured his Achilles in the mid February.
The 2017-18 Nevada team takes some experiments in team composition to new levels. Schools like Florida State, Dayton, and VCU have succeeded in trying to use a team of five versatile and interchangeable players as a cohesive and sharing unit. They eliminate mismatches, and they emphasize athleticism, helping and sharing. To some extent, Loyola has borrowed from this playbook from 2014 to 2017, when there were no starting players available over 6'7" who could outmatch the better big men in the league. The Ramblers used this method with players in the 6'2" to 6'7" range when Loyola made their CBI run in 2015. The team that won the CBI the following year was Nevada, with Jordan Caroline sitting on the bench waiting out his transfer year, and the Martin twins from NC State transferring the year after that.
The 2017-18 Nevada team isn't deep at all, but they can create enormous matchup problems by putting out five 6'7" players at a time who all have superb speed, skills, and athleticism. They put the mismatch on small guards, and use length, double-teams, wing-span, help, or speed to overcome mismatches with big men. Caleb Martin leads the team in scoring at 18.8, Caroline averages 17.7 and leads in rebounding at 8.7 per game, and Cody Martin chips in 13.9 while leading in assists and steals, and snagging 6.3 boards per game.
Loyola has also cut their bench down to just three players besides the starters. Aundre Jackson, Lucas Williamson, and Bruno Skokna were the only three players to appear off the bench in the Tennessee game. All three contributed big plays, key points, and new looks to confound the opposition. Coming off the bench, Jackson has been the leading scorer for the Ramblers in this tournament, notching 28 points in two games. Williamson has played 20+ minutes in both games, scored 12 points, and made a key defensive play against Miami. Skokna has chipped in five points.
The Wolfpack is one of the most high-powered, fast-paced offenses in the country. They average 83.0 points per game (16th highest in the nation), and give up an average of 73.2. Despite their fast-paced style, they give up the ninth fewest turnovers in the nation. In their game against Cincinnati, they committed only TWO turnovers, which would be a season-low for almost every Division I team, even if it weren't in an NCAA Tournament game against a tough defensive team.
Forcing Nevada into fouls and turnovers, and slowing the pace is the best way to have a chance to win. Keeping the Wolfpack off the free throw line is another key—they have shot the 18th most free throws in the nation, and at 73.9%, they've scored the 10th most points at the line in college basketball. Few teams can play close to Nevada's fast and furious pace, even with their limited bench. In Nevada's wins, they commit an average of 9.1 turnovers per game, and in their losses they average 11.9. In their wins, Nevada commits an average of only 16.17 fouls; in their losses, the average is 21.14.
Nevada has only lost seven times this year, to Texas Tech, TCU, San Francisco, Wyoming, UNLV, and twice to San Diego State. In the two games where San Diego State defeated Nevada, they did it by getting the Wolfpack into foul trouble. In both games, SDSU got four or more fouls on three Nevada players, and two Nevada players fouled out in their second matchup. In Nevada's 82-76 overtime loss to Texas Tech, two Nevada players fouled out and two others had four fouls. In Nevada's 84-80 loss to TCU, one player fouled out and one had four fouls. When the Wolfpack lost to Wyoming in double overtime, they had two players foul out and two more playing with four fouls. In Nevada's 86-78 loss to UNLV at home, one player fouled out, one player had four fouls, and two players had three fouls.
The Ramblers need to take care against Nevada, a team not to be underestimated. They play a style the Ramblers haven't often seen, and they come from the same league as Boise State, who handed Loyola their worst loss of the season– an epic, no-holds barred 34-point beatdown. And more significant, the Wolfpack have proven that no lead is ever safe against them.
Real-time NCAA Tournament bracket: https://www.ncaa.com/interactive-bracke … ll-men/d1/
Loyola game notes: Pending
Nevada game notes: Pending
TV/Streaming video: CBS / https://www.ncaa.com/news/basketball-me … every-game
Vegas odds: Nevada by 2.5