The departure of Wichita State leaves the MVC with a void for a front-running men's basketball program. The first few years of this wide-open, up-for-grabs opportunity will likely go a long way toward creating a new hierarchy in the conference. Most Loyola fans have been following the progress of the program rising toward the top half of the conference. Loyola has a chance to step up and seize the opportunity be a leader. Fortunately, the Ramblers are poised to do just that– with some highly-skilled and experienced returning players and two of the best recruiting classes in a decade or more.
But there are other programs in the conference that are going to challenge for the lead, and some rebuilding programs that may be on the cusp of success in 2017-18 or the near future. This is how we at Ramblermania see it shaking out for this season.
1. Missouri State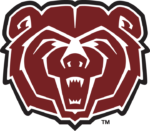 Even after losing several key members from last year's team to graduation or transfer, the Bears are loaded with talent. Headlining the team is the versatile and athletic big man Alize Johnson. The 6'9" forward who was voted the MVC Preseason Player of the Year has shown he can do almost everything at a high level— shoot, rebound, drive, defend, hit threes, pass, and perform in crunch time. The only question marks are his passion and focus. Surrounding Johnson are talented juniors Obediah Church, Jarred Dixon, and Ryan Kreklow. Seniors Ronnie Rousseau and Jarrid Rhodes return, and will have a larger role than last season—Rhodes has been on fire from three point territory in exhibitions. Newcomers include juco forward Reggie Scurry, juco sophomore Grant Gelon, 7'2" grad transfer Tanveer Bhullar, redshirt freshman Greg Williams, and freshman point guard Mustafa Lawrence. Johnson missed the two exhibition games due to a knee injury, but should be ready to go for the first regular season game.
2. Loyola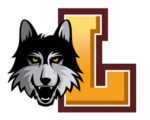 Loyola has finished 10th, 6th, 8th, and 5th since joining the MVC in the 2013-14 season. But the Ramblers have never had the depth, experience or talent that they begin the season with in 2017-18.
See the Loyola Preview in full.
3. UNI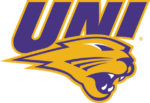 It's a common assumption that Ben Jacobson is the best coach in the MVC since Wichita State left for the AAC. That premise will be tested this season as Northern Iowa adapts from losing two of their top three scorers who accounted for 32.9% of their total court minutes, 36.8% of their scoring, and 47.6% of their made three pointers. Senior forwards Bennet Koch and Klint Carlson will be the top returning players, and a lot of pressure will be on three sophomores to step up and excel: guards Spencer Haldeman and Juwan McCloud, and forward Luke McDonnell. Guard Wyatt Lohaus will be back from an ankle injury that caused him to miss all but six games last season, and freshman guard Tywhon Pickford may have a chance to make an immediate impact. The Panthers have a habit of unheralded players selected for their system rising to perform as well or better than their predecessors, and there's reason to believe it will continue.
4. Southern Illinois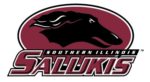 The Salukis have given the Ramblers fits under coach Barry Hinson (7-2 against Loyola join the MVC, 3-1 against LU in Chicago), and the new-look version for 2017-18 has a taller and more athletic look. Gone are point guard Mike Rodriguez and forward Sean O'Brien, the team's two leading scorers last season. In are a group of promising returning players and some juco talent that quite likely will have the Salukis challenging for the top half of the league again. Senior forward Thik Bol was last year's league leader in blocks and third in rebounds. He will likely be joined in the starting lineup by junior forward Sean Lloyd, shooting guard Armon Fletcher (in my opinion, one of the most underrated players in the league), and St. Louis transfer Marcus Bartley at point guard. Senior Tyler Smithpeters will be back to provide a long-range shooting threat after missing last season with an injury, and 6'10" juco center Kavion Pippen (yes– his nephew) will be another presence in the frontcourt.
5. Valparaiso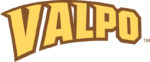 In their first year in the MVC, the Crusaders are supposedly rebuilding. They lost NBA draft pick Alec Peters and guard Shane Hammink, their two top scorers, from a 24-9 team that shared the Horizon League title. But the Crusaders have the highest average star rating in the MVC on VerbalCommits.com, thanks in large part to newcomer guard/forward Joe Burton (an Oklahoma State transfer), 7'2" center Derrik Smits (yes—his son), and 6'2" newcomer point guard Bakari Evelyn (a Nebraska transfer). Second-year head coach Matt Lottich will need to make some major adjustments to integrate new players, but the players in the program have experience and expectations of winning, and the raw talent is there. Look for them as a top contender for 2018-19.
6. Illinois State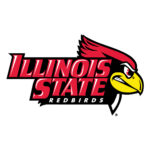 The Redbirds lost a whole lot after their conference co-title in 2016-17. In losing the services of MVC Player of the Year Paris Lee, Deontae Hawkins, Mikyle McIntosh, Tony Wills, and D.J. Clayton (66.1% of their total minutes and 73.2% of their total points last season), they're going to have an entirely new personality as a team. Forward Phil Fayne and guard Keyshawn Evans will be back, and forward Malik Yarborough (a St. Louis transfer who averaged 9 ppg and 4.7 rpg with the Bilikens) will be available. But no one else will have more than 500 minutes of D1 game experience, and because of the late transfers, some of the juco replacements may be acquired from haste. Point guard Elijah Clarance and forward Tyler Bruninga are high-potential freshmen. Mueller is considered a plus coach, and there's enough talent at key positions to field a contender, but it won't be an easy ride this year.
7. Bradley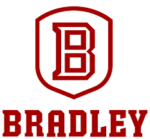 There is a lot of experience and some capable talent on Coach Wardle's team, but as his highly touted first recruiting class enters their junior seasons, the wins haven't started coming often enough. Whether that's due to strategy and x's and o's or the need to reassess the talent will probably be decided this year. Bradley should be slated for 4th or 5th place team by this point in their rebuilding process, but the middle of the pack in the MVC has improved quite a bit over the past two years. One thing the Braves have a lot of is depth, with several bodies and many fouls to give. Look for sophomore point guard Darrell Brown and center Koch Bar to have breakout seasons. If other teams in the middle of the pack sustain an injury or two, Bradley could very easily move up into the 5th or 6th spot.
8. Indiana State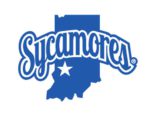 Just a couple years ago, it was thought that Indiana State had a chance to catch fire, with a fantastic coach who was able to get the most out of the program with the lowest budget in the league. Unfortunately, entering their fourth year after the departure of Jake Odum– who made average players very good in guiding the Sycamores to one NCAA, one NIT, and four consecutive seasons of being well above .500, the Trees are back to their pre-Odom norm. Senior guard Brenton Scott is a legit MVC first team pick who averaged 15.9 points per game last year while leading the league with 206 made threes (for comparison, 206 threes would rank 2nd for a career at Loyola). But ISUb's second, third, and fourth top scorers and top and third-best rebounders are gone from a team that finished 11-20 overall and 5-13 in conference. The Sycamores get the nod for the best of the bottom three by virtue of having the best individual player among and perhaps the best coach, but they're going to have to fill a lot of crunch time minutes with inexperienced or unproven newcomers.
9. Drake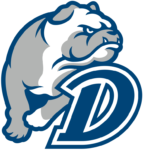 Drake is on their fourth head coach in the past six years, Niko Medved, via Furman University. He inherits a team full of seniors who were highly regarded when they signed at Drake, but have not had the player development or opportunity to excel. There have been glimpses of impressive potential from a lot of these players, like Reed Timmer, CJ Rivers, De'Antae McMurray, and Ore Arogundade—all talented senior guards. Two serviceable big men– Korey Kuenstling and Casey Schlatter, both juniors standing over 6'10"—should provide enough pieces for an exceptional coach to fashion a team that can surprise a few middle-of-the-pack teams.
10. Evansville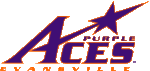 The Aces lost Jaylon Brown, the league leader in minutes, points, points per game, field goals, free throws made, and free throw percentage. They also lost top rebounder David Howard, and versatile guard Christian Benson. That's a lot to lose on an ordinary team, but talent development suffered when the Aces pushed for an NCAA bid and came up short in 2015-16. Six-three senior guard Duane Gibson, 6'5" senior guard Blake Simmons, and 6'6" junior guard/forward Ryan Taylor are the only three players on the Aces with more than 700 minutes of Division I experience. Juco newcomer Dainius Chatkevicius, a 6'9" 240 pound forward from Vincennes University might be able to make an impact, but no one appears able to replace the significant losses from last year's 16-17 team that finished 8th in the MVC. Coach Marty Simmons has always relied heavily on his core starting five players, but this year he'll have only four players with any experience or reasonable expectation of immediate impact. The rest will be a patchwork of previously seldom-used jucos, freshmen, and… who knows?
Agree? Disagree? Outrage? Peaceful sense of zen? Talk about it on the Ramblermania message board.