Loyola's 2017-18 men's basketball season was something that Loyola's small but die-hard fan base will never forget. Ramblermaniacs knew that the Ramblers would be very good. But following the team through so many bad years, false starts, and plunging hopes had buffered fans to resist bubbly optimism. It wasn't too much of a surprise to win the MVC somewhat convincingly, but the run deep into a tournament Loyola hadn't seen in 33 years was a stunner. At least it was for me.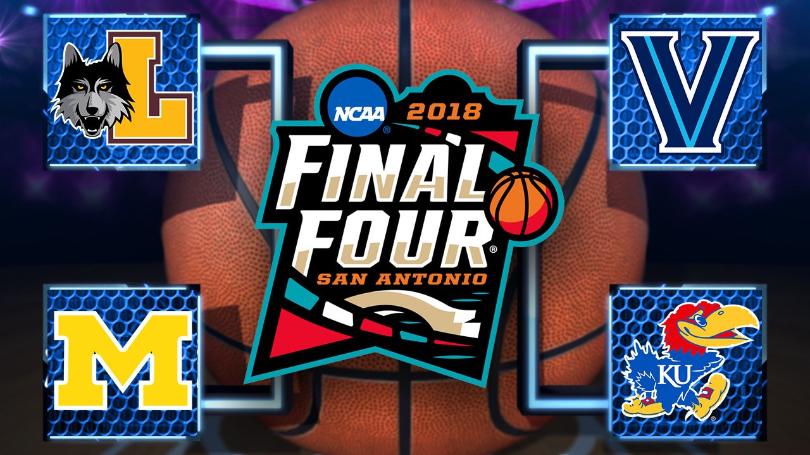 How do the Ramblers follow an unbelievable storybook season? Loyola has had the benefit of being in the same conference to watch what happens to two different Final Four teams the year after they made an amazing run in the NCAA Tournament.
The 2010 Butler Bulldogs reached the NCAA Tournament Final, only to lose when a Gordon Hayward three pointer skipped off the rim. The following year, Butler stunned just about everyone by returning to the National Championship game again—- this time without NBA pick Gordon Hayward. The following year the score of the final against UConn wasn't close, but Butler managed to turn a good season into a great one with a 14-game winning streak that took them deep into the tournament. On February 3, 2011 Butler was 14-9 with a three-game losing streak in the Horizon. The next time they lost was in the NCAA Championship game.
The 2012-13 Wichita State Shockers followed their Final Four run with a 35-game winning streak that included a perfect MVC campaign. The 2013-14 Shockers earned a #1 seeding in the NCAA Tournament, but were up-ended in the 2nd round by Kentucky, who eventually lost in the National Championship game to UConn.
One of the factors both those teams had was key contributors who were underclassmen, a solid team philosophy (e.g., "The Butler Way," "Play Angry"), new contributors playing at a high level, and returning leadership. Loyola has all those things in 2018-19. What decides whether the Ramblers make a return trip to the tournament will be health, leadership, and development of the younger players.
Clayton Custer is the 2018-19 MVC Preseason Player of the Year after winning the league's top individual honor as a junior. Custer took a huge leap forward from his sophomore season, and it would be hard to conceive him getting dramatically better as a senior. Leadership and teaching the younger players is a place where Custer can really step forward this year, as two departing four-year starters (Donte Ingram and Ben Richardson) leave a leadership void.
Two MVC Second Team honorees, sophomore center Cameron Krutwig and senior guard Marques Townes, will be back for their second seasons as Ramblers. Krutwig came into Division I basketball nearly fully-formed, making an instant impact as wide, 6'9" big man with great footwork and passing ability. In his first 17 games as a Rambler, Krutwig averaged 8.2 points and 5.8 rebounds, while shooting 53.8% from the field. Any coach would take those numbers in a heartbeat from a freshman big man. But in his last 21 games of the year, Krutwig shot 63.2% while scoring 12.2 and snagging 6.4 boards, with many of those games against top MVC teams and NCAA Tournament foes.
Townes was one of the best players on the team at driving to the basket through traffic, and drew the second most free throw attempts on the team. Throughout the year, Townes seemed to sense when a big play was necessary, and his big body was a significant part of defending against larger teams. He was second on the team in points and steals, third in rebounds and assists.
Sophomore guard Lucas Williamson takes the place of Ben Richardson in Loyola's starting lineup, and New Mexico transfer Aher Uguak will take Donte Ingram's spot in the starting five. Williamson was understudy to Richardson as Loyola's best on-ball defender, and was able to establish himself as a tough outside shooter. He's speedier than Richardson and has longer reach, but he can't match Richardson's rapport with Custer. And while Williamson might actually be a better defender than Richardson either now or in the near future, Richardson had Williamson as his backup. Who will back up Williamson as a tough defender off the bench this year?
Uguak is a 6'7" forward with great athletic skills. He's much more willing to mix it up around the basket than Ingram, and may actually be a more physical rebounder. Ingram was more of a perimeter small forward, while Uguak shows power forward moves on the defensive side of the ball. However, Uguak's outside shot and free throws need some refining. Hopefully he can blend into the game more effectively by the time conference play comes around.
Junior guard Bruno Skokna returns as a top bench player, along with 6'7" sophomore forward Christian Negron who was limited to only 17 games last year by nagging injuries. Both players will see a lot of time this year if they can remain healthy; Negron looks better prepared to play bigger minutes in the early exhibition.
Newcomers to the roster are 6'3" freshman point guard Isaiah Bujdoso, 6'3" shooting guard Cooper Kaifes, and 6'9" power forward Frank Agunanne. A 6'6" shooting guard, Tate Hall, is sitting out the year as a transfer from Division II Indianapolis. All three of the eligible players for this season will be called on in key situations this year—Bujdoso as a backup floor leader to Custer, Kaifes as a deadly marksman from behind the three-point line, and Agunanne as a backup to Uguak and Krutwig.
Bujdoso has great hands, and should be a good candidate to sub in for Willimson this season while also learning how to run a D1 team as a Custer understudy. Kaifes is reminiscent of Ron Baker, not just in his haircut, but in his style of play. Having a capable three-point threat who can help replace the 365 career three-pointers from Ingram, Richardson, and Aundre Jackson is a huge plus. If Kaifes can develop into a great defensive player, that would be even better. Big Frank Agunanne is going to be a force in the league in a couple of years, but he can still provide some help this year as he learns the nuances of the college game.
How soon the newcomers blend into Coach Moser's system– which requires extremely precise teamwork and unselfishness– is going to be key. By the end of last season, the primary eight players for Loyola (Ingram, Richardson, Custer, Townes, Krutwig, Williamson, Skokna, and Satterwhite) had such high-level intuition on sharing the ball, switching off on defense, knowing where the other player was going to be (and when), and trading off defensive assignments that the process was seamless. That's why the Ramblers went as far as they did.
With new key personnel, learning each other's inclinations and habits and tendencies is going to take some time, if it ever comes along at all. The sheer athletic talent level of this year's team might be noticeably better than last year. But the Ramblers defeated a whole lot of teams who had significantly better athleticism last year.
Last season, Loyola had only seven players with more than 500 minutes, and only nine with more than 100 minutes. The Ramblers will be playing the 2018-19 season with only 11 scholarship players (two unused scholarships), and one of the 11 scholarship players will be sitting out a transfer year. Having only 10 scholarship players available makes avoiding injury all the more important.
By starting out at #26 in the preseason AP poll, the Ramblers have a reasonable chance to be ranked by their second week of the season if they can beat UMKC, Furman, Niagara and Grambling as expected. As St. Mary's, Middle Tennessee, and some other mid-major teams who were ranked much of last year proved, an AP ranking is nice for publicity and pride, but no guarantee of a spot in the NCAA Tournament.
The key games this year will be the two games in Ft. Myers, the Nevada game, the Maryland game, the game in Philly against St. Joes, and the road games against ISU, Bradley, and SIU. If the Ramblers can win five or more of those eight games and only flub one or two outside those key games, there's a chance for an at large bid. Losing only to ranked Maryland, #7 Nevada, at Illinois State, and at St. Joe's could be enough for the at-large if a 2nd place ISU or SIU team floods Arch Madness with fans to will their team over the top.
But first, before any of that, the Ramblers need to beat UMKC on Nov. 6.