Saturday, March 17, 2018, 5:10 p.m.
American Airlines Center, Dallas, Tex.
Last October, the Tennessee Volunteers were picked to finish 13th (second to last) in the 2017-18 SEC Preseason Men's Basketball Poll. It wasn't the first time Rick Barnes was underestimated. In 2017-18 the longtime coach with 661 victories won a share of the SEC regular season crown in his third year at Tennessee. With a record of 26-8, the 3-seed Vols enter the Round of 32 after beating Horizon League champions Wright State in a 73-47 thrashing in the first round.
If you aren't familiar with or haven't followed Coach Rick Barnes' career, you might be surprised to learn that he coached five different teams to 23 NCAA Tournament appearances in 31 seasons, including a trip to the Final Four and six Sweet 16s. Since 1988, when he signed on to right the ship at Providence, Rick Barnes has been bouncing from one difficult, underappreciated major conference coaching gig to another. George Mason, Providence, Clemson, and Texas all took him for granted, and now he's landed at another tough men's basketball coaching gig, Tennessee.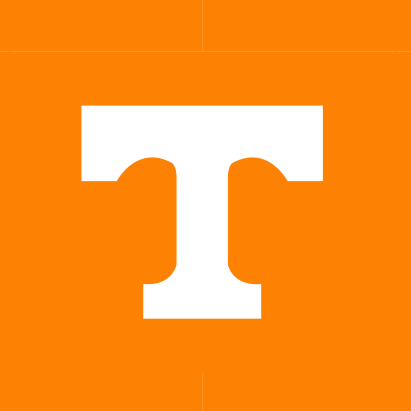 Being the well-paid men's basketball coach at a football school is not an easy gig. The Vols have only been to the tournament once since Bruce Pearl crashed and burned in scandal in 2011. That was Cuonzo Martin's 2013-14 season that allowed him to bail out and take the head coaching gig at Cal Berkeley. A year later, in March 2014, Texas fired Barnes (their winningest coach of all time) because his team was beaten by Butler in the first round of the 2014 NCAA Tournament. Tennessee was happy to get him, and after two more years out of the Tournament, this year the Vols are the top seed out of the SEC.
The 2017-18 Volunteers have had a very stable lineup since the beginning of the season. The starters are 6'5" sophomore forward Grant Williams, 6'5" junior forward Admiral Schofield, 6'3" sophomore guard Jordan Bowden, 6'1" sophomore guard Jordan Bone, and 6'9" junior forward Kyle Alexander. Two bench players play key minutes: 6'1" sophomore guard Lamonte Turner, and 5'10" senior guard James Daniel. John Fulkerson and Derrick Walker, two freshman forwards, play most games under 10 minutes to play defensive matchups.
Williams and Schofield lead the Vols in scoring at 15.3 and 13.8 points per game respectively. Williams does most of his scoring inside, and Schofield is a dangerous three-point shooter at 39.5%. They're neck-and-neck for team leaders in rebounding, with Williams slightly better on the offensive glass and Schofield way out in front on defensive boards. Schofield is from Zion, Illinois, where he played on the same Zion-Benton team as Illinois State's Malik Yarborough, so he's used to playing alongside a similar, complementary player in the frontcourt. You might think of Williams as Aundre Jackson, and Schofield as Donte Ingram, only more muscular and willing to bang down low. Forward Kyle Alexander is a rim protector on defense (55 blocks ranks 8th in the SEC), and shoots for high percentage when he gets the ball at point blank range.
The UT backcourt features Jordan Bone as the playmaker, averaging 7.3 points and 3.6 assists per game. Jordan Bowden is the shooting guard, and averages 9.3 points per game. Both are dangerous from three-point territory, shooting 38.8 and 39.5% respectively. The real three-point threat comes in the form of Lamonte Turner off the bench. Turner shoots 40% behind the arc, leads the team in threes, and averages 10.7 points per game. James Daniel is the backup point guard averaging 5.8 points and 2.9 assists in an average of 20.1 minutes per game.
Both the Ramblers and the Vols were underestimated by prognosticators at the beginning of the season. Neither team has much height, and both teams faded at the end of last season to a mediocre finish. Both teams had promising freshmen, but only Loyola's freshmen made an impact. Nevertheless, both teams rose to the top of their leagues.
Tennessee dismantled Wright State 73-47 Thursday in the opening round of the NCAA Tournament, doing most of their damage after WSU's big man Loudon Love got his third foul in the first half. The Vols limited WSU's savvy senior Grant Benzinger to five points on 2 of 16 shooting. The Vols limited the Raiders to 19% three point shooting, and 31.7% shooting overall. And UT won the rebounding battle 44-32, and forced 13 WSU turnovers. Lamonte Turner led the Vols with 19 points off the bench, and Schofield had a double-double with 15 points and 12 boards.
The Ramblers are coming off one of the most emotional days in the school's athletic history. The dramatic winning shot at the buzzer by Donte Ingram to capture their first tournament game in a generation and a half will be remembered and talked about for a long time. Loyola' Sr. Jean Dolores Schmidt became a national celebrity over the past few weeks. The Blers Mafia, the Maroon N Gold scarves, Bo Rambler, and the Wall of Culture are hot topics in Chicago and around college basketball. Longtime Loyola fans knew that the team and the school had the potential to be here. But going forward to the next step—a Sweet 16 appearance against even higher odds—is going to take some flawless performances, shrewd game planning, and probably some luck.
Real-time NCAA Tournament bracket: https://www.ncaa.com/interactive-bracke … ll-men/d1/
Loyola game notes: Pending
Tennessee game notes: Pending
TV/Streaming video: TNT / https://www.ncaa.com/news/basketball-men/article/2018-03-15/march-madness-2018-live-stream-tv-schedule-watch-every-game
Vegas odds: Tennessee by 6.5