Loyola's run to the 2018 Final Four erased a lot of fears that the MVC was headed for 3rd Class status after the departure of Wichita State. Already, the performance of the Ramblers last year (along with some nice upsets by Indiana State and Illinois State, solid performances by Bradley, and in-league competitiveness by Southern Illinois) has elevated the view of the conference in the eyes of a lot of pre-season prognosticators.
The MVC is an extremely competitive league that doesn't get the credit it deserves. Play is tough, scouting and coaching is high level. The fan bases are passionate and large. And now there's a little more attention from larger media markets that are beginning to understand the competitive culture of the league.
There's no sleeping in the MVC. That's why, despite Loyola returning three starters from their Final Four team, many preseason previews are picking Illinois State or Southern Illinois to surge to the forefront of the league. Here's how Ramblermania sees the MVC for 2018-19:
1. Loyola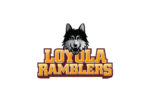 Yes, I'm picking Loyola this year. Last year I went with everybody's favorite Missouri State because I thought they had the players, because Loyola hadn't proven they could get over the hump in the MVC, and (selfishly, as a fan) I didn't want the front-runner target on Loyola.
This year, Loyola is going to be the biggest game on the schedule of every opponent except Nevada, Maryland, and Boston College. Yes, Loyola. Big game. Mark that on your calendar. Fill up the arena fans, we're playing Loyola!
2. Illinois State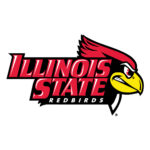 I am wavering between Illinois State and Southern Illinois here. I am going with Illinois State as a fairly close second place team this year because they've got a hell of a talented and athletic squad, and a pretty good coach. I considered dropping them to third because of their offseason problems, their lack of discipline, and the fact that sometimes they have trouble putting together two good halves to a season.
ISU is loaded with some really talented and experienced players: Malik Yarbrough, Phil Fayne, and Keyshawn Evans are legit all-league players. William Tinsley is very athletic and reminds me a lot of Donte Ingram. They have a lot of high-potential players coming in or back from promising freshman campaigns, including Issac Gassman, Taylor Bruninga and Loyola transfer Matt Chastain.
Despite all the returning experienced talent, one of the components that was key to their success in 2016 was the defensive intensity of Paris Lee and especially Tony Wills. Last year Madison Williams tried to step in for Tony Wills, but this year Williams is gone. They don't have a defensive leader, and I believe that will keep them from winning the conference.
Illinois State was picked second in the MVC Preseason Poll, 6655 they were picked 2nd in the conference (at #66 overall) in College Sports Madness' preseason countdown. Bart Torvik's preseason ranking had the Redbirds as the #1 MVC team at #57, just slightly ahead of Loyola at #62.
3. Southern Illinois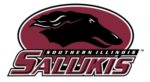 If you've read chronologically, you saw that I think Southern Illinois and Illinois State are pretty equal this year. Both teams have a lot coming back, healed injuries, a lot of experience, and very good coaching. Both teams can be inconsistent and lose focus.
The Salukis won 20 games last season, and most people forget they finished second in the league with an 11-7 record—with basically only six players available for most of the season. SIU has the most potential, I think, to actually outplay Loyola this season if the Ramblers have injuries. Kavion Pippen has the potential to be an NBA pick if he takes a step forward on offensive aggressiveness. Sean Lloyd, Aaron Cook, and Armon Fletcher are hard-working, extremely capable and athletic guards.
With added depth in the frontcourt in the person of Thik Bol (injured and did not play last season) and a wealth of new freshmen coming in (including Anthony Beane's younger brother Darius), the potential is there for SIU to surge to the top of the league. Coach Barry Hinson has been there before, and he knows how to get the most out of a bare-bones and undermanned squad.
The Salukis came in at #76 (third in the MVC) in College Sports Madness Top 144 Countdown, and were picked third in the MVC Preseason Poll. In the poll on mvcfans.com, the Salukis came in 2nd.
4. Bradley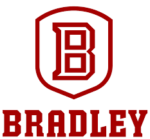 Bradley is a very good team. The Braves have a team that is cohesive, knows each other well, and plays well together as a unit. They have a good defensive scheme, and carry it out well. But with the exception of Elijah Childs, Bradley does not have exceptional talent at any position. Besides Childs, they are not distinguished in skill or athleticism.
Bradley's very good defense is going to win them a lot of games, especially at home. If they almost run the table at home (you have to figure one or two of the top teams will beat them in Peoria) and beat some of the less experienced teams on the road, they have a chance to pile up 11 or 12 wins. That might be enough for second place if the better teams split their home-road series. But Bradley's ceiling is a distant second in a highly competitive league.
Until Bradley begins to attract more athletic players who want to play defense, they're not going to win the MVC. The Braves were picked to finish fourth in the MVC Preseason Poll, and were tabbed for fourth in the College Sports Madness Top 144 Countdown (#91 overall).
5. Valparaiso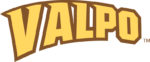 I'm going to pick Valpo over Indiana State here. Valpo has a lot of potential, and I think they have been licking their wounds, lifting weights, and watching tape over the summer. Loyola made a good adjustment in their second year in the MVC, and I think Valpo is the kind of program that won't accept bad performances like they had in the league last year. The Crusaders have some of the most highly-rated recruits in the league, some really dedicated fans, and the ARC is a tough place for opponents when the building is full.
The Crusaders bring back double-digit scorer Bakari Evelyn, 7-footer Derrik Smits, and one of the best 6th men in the league, Markus Golder. Ryan Fazekas is 6'8" small forward transfer from Providence, and Javon Freeman-Liberty is a 3-star freshman shooting guard. Two more transfers, Nick Robinson from St. Joseph's and Eron Gordon from Seton Hall will be eligible next season, so if the Crusaders don't make a mark on the league in 2018-19, watch out next year.
Valpo is picked to make a big stride this year by most forecasters, now that they have a year of the MVC under their belts. College Sports Madness selected Valpo at #112 in their Top 144 Countdown, and Bart Torvik's preseason ranking has them at #114 overall, 5th in the MVC.
6. Indiana State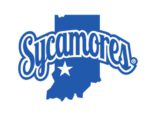 Despite having the league's lowest budget year after year, Coach Greg Lansing has had fewer than 8 league wins only once in his eight years in the league. Only twice has his team finished worse than 6th place, and one of those seasons was an 8th place finish where the team beat Texas Tech and #25 Vanderbilt.
The Sycamores lose Brenton Scott, Brandon Murphy and Quidar Davis, but have some intriguing newcomers. Iowa transfer Christian Williams, a 6'5" combo guard, figures to make an immediate impact and add some size to the backcourt. Jordan Barnes averaged 17.4 ppg last season and made 42% of his threes; he was named to the MVC 1st team as a junior. Sophomore guards Clayton Hughes and Tyreke Key will need to take big steps forward from their freshman seasons. Bronson Kessinger, Devin Thomas, and Emondre Rickman will man the frontcourt.
Indiana State was picked 6th in the MVC Preseason Poll.
7. UNI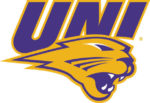 After being picked second in the Preseason Poll last year, UNI staggered to a 7-11 finish in the league and through tiebreakers wound up as the 9 seed at Arch Madness. This year the Panthers will contend with losing skilled big men Bennet Koch and Klint Carlson (last year's top two scorers), and guard Juwan McCloud transferred out of the program.
Coach Jacobson hit the juco ranks for 6'10" forward Shandon Goldman and high-scoring guard Tray Croft to replace them, and 3.5-star freshman point guard AJ Green has been included on a lot of Top 100 lists. Seven-footer Justin Dahl redshirted his sophomore year and as a junior will be a factor in the frontcourt.
Again this year, no one seems to know where to pick UNI. They will have a new look, new on-court leadership, and the same smart coaching they've always had. Bart Torvik has UNI at #88 nationally, third in the MVC. The league's preseason poll has the Panthers fifth. And the MVCfans.com poll had them at 6th.
8. Missouri State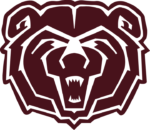 The Bears had a nightmare season in 2017-18. Picked to finish first in the league and with the most athletic and skilled talent in a couple decades, the team was beset by lack of confidence in their coaches, freak injuries, bad decisions, and a disgruntled fan base. The Bears still have a lot of talent, but new Coach Dana Ford hopes to turn the page.
MSU returns impressive players including seniors Obediah Church, Jarred Dixon, and Ryan Kreklow. They'll be joined by 6'8" Xavier transfer Jared Ridder, and a pair of 6'10" Polish twins—Szymon and Jan Wojcik.
It's always tough for a new coach in a new league, but the Bears have the most returning talent of the three new coaches in the league this year.
9. Drake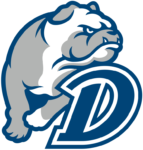 The Bulldogs had a one-year mini-Renaissance under Coach Niko Medved, surprising just about everyone with a fourth-place finish at 17-17 overall and 10-8 in conference. It was Drake's most wins since 2012, most league wins since 2007-08, and only the third time the Bulldogs have had double-digit league wins since 1970.
But new coach Darian DeVries needs to build a program from (almost) scratch after losing the schools career scoring leader Reed Timmer, plus most of the rest of the roster. Only 2nd leading scorer Nick McGlynn is back from the team's top seven leading scorers. Promising sophomore guard Noah Thomas also returns.
The newcomers include 3-star shooting guard Desmond Wilkins, Jr. and juco forwards (and twins) Anthony and Tremell Murphy. Tremell is a 3-star small forward who was ranked #21 nationally as a juco player.
10. Evansville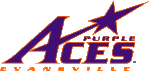 The most difficult transition among the new coaches will be at Evansville, where due to graduation, injuries and transfer only six players on the current roster saw any court time for the Aces last season. The leading returning scorers are K.J. Riley (6.8 ppg) and Noah Frederking (5.4 ppg).
It will be a tough slog this year, but the Aces may have hired the best new coach for the long term in Walter McCarty. The Brad Stevens disciple and Evansville native brought former Butler Bulldogs and Iowa head coach Todd Lickliter in as top assistant, and added former Butler player and South Alabama head coach Matthew Graves as another assistant.