Friday, November 10, 2017 7:00 p.m.
Gentile Arena, Chicago, Ill.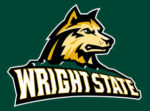 Loyola played Wright State on Dec. 7 last season at Gentile Arena, winning 77-64. The Ramblers got the victory largely by keeping the Horizon League's third leading scorer, Mark Alstork, far below his season average on 4 of 15 shooting from the field. Alstork left Wright State as a grad transfer, landing at Illinois. The Raiders went on to finish the 2016-17 season at 20-12 overall, with an 11-7 mark in the Horizon.
One of the most noticeable facets of this year's WSU team is their size. The Raiders' probable starters are 6'11" junior Parker Ernsthausen at forward, 6'9" redshirt freshman Loudon Love at center, and 6'4" Justin Mitchell, 6'4" Mark Hughes, and 6'3" Alan Vest at guard.
Ernsthausen played in the game at Loyola last year, scoring four points and somehow failing to rebound once in 17 minutes off the bench. Love, out of Geneva, is the same height as Loyola's Cameron Krutwig, but at 275 outweighs Krutwig by 15 pounds. The guard trio of Mitchell, Hughes, and Vest all played against Loyola last season, combining for 18 points. Justin Mitchell is a capable scorer, but he does all the other things for the Raiders; at only 6'4", he finished 2nd in the Horizon with 8.3 rebounds per game, led the team in assists, and finished second on the team in steals.
Senior guard Grant Benzinger is a team leader and the top three-point shooter from last year's team, but he missed WSU's exhibition game due to hernia surgery and is likely to miss the opener against Loyola. Another player expected to be a key bench contributor this season, 6'7" forward Ryan Custer, was injured in a horrific off-campus pool accident in April. Only two other Raiders are likely to get significant minutes, freshman Jaylon Hall (a 6'5" guard) and Everett Winchester, a 6'6" guard/forward.
Coach Scott Nagy's new focus on size and inside play as opposed to last year's four guard, one forward lineup is a product of opportunity and necessity. The Raiders lost 60% of their made three pointers, 53% of their team scoring and 30% of their rebounds with the departure of Alstork, forward Steven Davis, and guard Mike La Tulip.
Wright State was picked to finish fifth in the Horizon League men's basketball preseason poll. Shorthanded and in a transition to playing a different style, the Raiders still have some talent, good coaching, and some impressive size. They played tight second half defense en route to a 73-58 win over Division II Wayne State College on Nov. 3, but all five of their starters played 27 minutes or more including three logging more than 30 minutes. Loudon Love had an impressive debut in a Wright State uniform with 17 points, 12 rebounds, and an assist in 29 minutes.
Loyola's starting lineup is projected to be seniors Donte Ingram, Aundre Jackson, and Ben Richardson, with juniors Clayton Custer and Marques Townes. However, given the size of the Wright State frontcourt, expect to see quite a bit of time from Cameron Krutwig and possibly Carson Shanks. It is unclear when Loyola freshman forward Christian Negron might be ready to play—he has practiced in a protective knee brace, but did not dress for the exhibition game two weeks ago.
Last season Loyola broke a 7-game losing streak against Wright State with relative ease, leading by as many as 18 points early in the 2nd before coasting to a 77-64 win. Custer (19), Richardson (13) and Jackson (11) each scored in double figures last year against Wright State in one of the three games Donte Ingram missed with an injury. Wright State owns a 24-16 advantage over the Ramblers in the all-time series, so they are no strangers to beating the Ramblers in Chicago. Last year's Raiders didn't match up well at all against Loyola—their loss here was one of just 12 losses they suffered on the season, and they beat Southern Illinois on the road (a team that swept the Ramblers), they beat Oakland (an NIT team and co-champion in the Horizon) by 21 points at home, and they won at Kent State (the MAC's NCAA representative).
To win, Loyola needs to contain the Raiders' two inside players, play tough one-on-one defense (Wright State is prone to turnovers), and take care of the ball. Loyola would also be wise to put the game away quickly, because Wright State is a pesky, well-coached team that could surprise or stun anyone that lets them stay in striking distance.
ODDS AND ENDS