Loyola's run to the 2018 Final Four erased a lot of fears that the MVC was headed for 3rd Class status after the departure of Wichita State. Already, the performance of the Ramblers last year (along with some nice upsets by Indiana State and Illinois State, solid performances by Bradley, and in-league competitiveness by Southern Illinois) has elevated the view of the conference in the eyes of a lot of pre-season prognosticators.
The MVC is an extremely competitive league that doesn't get the credit it deserves. Play is tough, scouting and coaching is high level. The fan bases are passionate and large. And now there's a little more attention from larger media markets that are beginning to understand the competitive culture of the league.
There's no sleeping in the MVC. That's why, despite Loyola returning three starters from their Final Four team, many preseason previews are picking Illinois State or Southern Illinois to surge to the forefront of the league. Here's how Ramblermania sees the MVC for 2018-19:
1. Loyola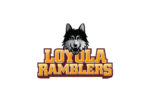 Yes, I'm picking Loyola this year. Last year I went with everybody's favorite Missouri State because I thought they had the players, because Loyola hadn't proven they could get over the hump in the MVC, and (selfishly, as a fan) I didn't want the front-runner target on Loyola.
This year, Loyola is going to be the biggest game on the schedule of every opponent except Nevada, Maryland, and Boston College. Yes, Loyola. Big game. Mark that on your calendar. Fill up the arena fans, we're playing Loyola!
2. Illinois State Continue reading →